Committee Jurisdiction: Primary jurisdiction includes area agencies on aging, California Department of Aging, long-term supports and services, Older Americans Act, Older Californians Act, senior citizen advocacy activities, the California Senior Legislature, services for seniors in residential and day settings and the California Commission on Aging.
The Aging and Long-Term Committee is located in the Legislative Office Building, 1020 N Street, Room 153 and the phone number is (916) 319-3990.  We are currently working remotely and can be reached via email at Elizabeth.Fuller@asm.ca.gov or Kathi.Kanae@asm.ca.gov..
UPDATE:  WE HAVE RECENTLY ADDED A COVID-19 PAGE TO OUR SITE.  Documents and website addresses offer the most up-to-date information.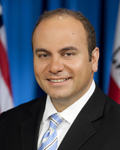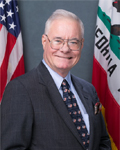 For information on how to submit a position letter please see the 
Advocacy Quick Reference Guide

                                                                                                                                                                                                                                        Deadline to submit letters is NO LATER
                                                                                                                                                                                                                                        than 5:00 p.m. on
Thursday prior to the
                                                                                                                                                                                                                                        following Tuesday's hearing..  Please make
sure that letters are on letterhead and signed.  
COVID-19 Information
Due to the statewide stay-at-home order and guidance on physical distancing, seating for committee hearings will be very limited for press and for the public. All are encouraged to watch our hearing from its live stream on the Assembly's website at https://www.assembly.ca.gov/todaysevents.
We encourage the public to submit written testimony before the hearing through the Position Letter web portal. Please note that any written testimony submitted to the committee is considered public comment and may be read into the record or reprinted.
The Capitol will be open for attendance of committee hearings, but the public is strongly encouraged to participate via the web portal or telephonically.
Information regarding a call-in option for testimony will be made available on the committee website closer to the hearing date. We encourage the public to monitor the committee's website for updates.
Aging and Long-Term Care Committee hearing call-in information for June 9th (Number: 877-692-8957 (PIN: 2426237)